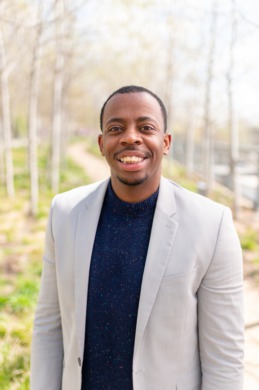 DeVon got his start in the real estate 6 years ago by doing sales in the building products world. He worked first worked closely with homeowners to help them decide what exterior siding would serve them best for their home. From there, he moved on to work directly with architects, builders, and contractors. With architects, the goal was to provide them with a solution to different pain points that they were experiencing in the market. He succeeded by bring them value and solves to their problems in the form of educational seminars that gave them tools used to draw beautiful homes and buildings. For contractors and builders, DeVon was helped them jump hurdles that they experienced around installation, education, and affordability. These challenges were overcome by DeVon in the form of providing resources to train and educate both builders and contractors to become efficient and smart when building homes and buildings.

With this experience, DeVon has the ability to see both sides of a real estate transaction. He's helps his clients understand what type of renovation (if any) it will need before purchasing a home. Because he's worked with contractors and builders he understands exactly how to communicate with them. He also uses those relationships to get the best pricing for his clients.

DeVon knows that everyone in the real estate world "specializes" in first time home buyers. A lot of people talk the talk, but he actually walks the walk. He does this by hosting large as well as small personalized first-time home buying seminars. He understands that those are effective and necessary, BUT they certainly are not the only tool. He turns clients into friends and friends into clients by building a relationship through education and communication.

He's helped build up the Second City Agent's team over the past two years and will continue to add value by bringing an element of his passion to volunteer and help others through various forms of charity work. His experience has recently evolved into servicing investors by helping them " hack" which is essentially buying an investment property, and having the tenants pay/cover your mortgage payment.

You and DeVon would be a good fit if you like to connect with someone with a passion. Outside of real estate DeVon sings badly, works out daily, volunteers weekly, and supports local communities.